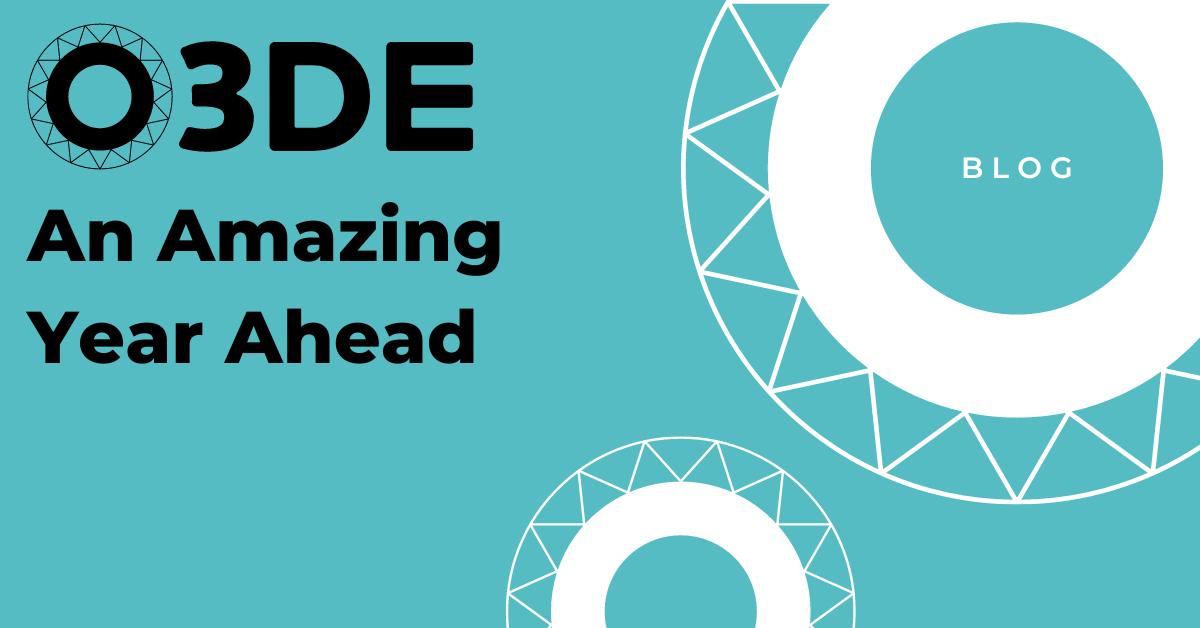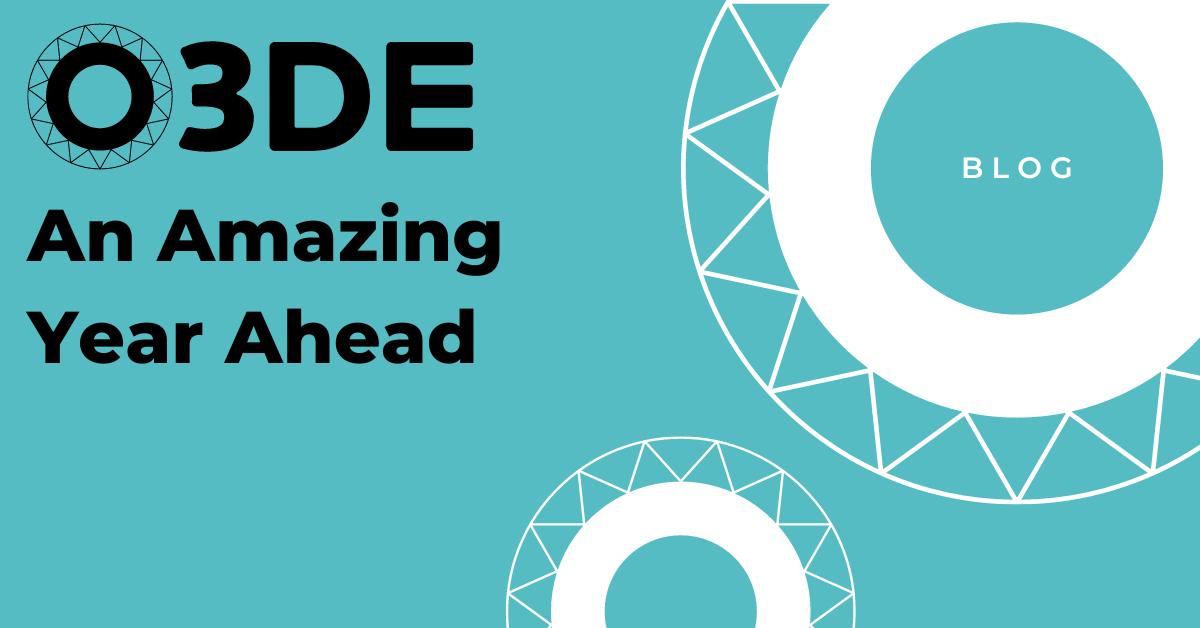 The Open 3D Foundation (O3DF) and our anchor project, the Open 3D Engine (O3DE), experienced a whirlwind of activity in 2022. We welcomed new member companies like Epic Games, Microsoft, LightSpeed Studios (part of Tencent), OPPO, Heroic Labs, Kutztown University, CAICT, and DaoCloud. We saw massive community growth, including more than 500 active online participants and nearly 200 authors of code. And we witnessed the rapid evolution of O3DE, with almost eight million changes to lines of code and a 70% increase in total commits.
If 2022 was a whirlwind, 2023 may very well be a tornado. Here's a sampling of our priorities and plans for the year, and where you can find us at GDC 2023
New code release:
We plan to release the latest version of O3DE – an open-source, fully-featured, high-fidelity, real-time 3D engine for building games and simulations – in Spring 2023. Stay tuned for details about the latest features and functionality!
Gaming:
Despite the growing number of applications and use cases for open-source 3D development, O3DE remains a powerful and evolving game engine. We'll continue to harden the engine while advancing its game development capabilities in 2023, emphasizing mobile and AR/VR/XR interfaces, and further our ongoing collaboration with the IGDA, C++, and Python communities, among many others. And to grow the engine's adoption through hands-on learning, we'll release a new multiplayer game demo, along with companion blogs and content.
Robotics:
Thanks to the efforts of O3DF member Robotec.ai and other contributors, O3DE has become a rising star in the world of robotic simulations. Robotec.ai has created two Gems, the O3DE ROS2 Gem in collaboration with AWS Game Tech and Open Robotics, which integrates O3DE with the Robotics Operating System (ROS), and the O3DE RGL Gem to power high-performance Lidar simulation. We'll continue this momentum in 2023, as discussed in our recent Tales from the 3rd Dimension podcast.
Metaverse:
Following the recent launch of the Open Metaverse Foundation (OMF), we'll identify and pursue opportunities for collaboration and cross-pollination between O3DF and OMF in 2023. Although the two foundations have unique missions and objectives, both are working to enable the creation of immersive, global, scalable 3D worlds. And partnership between the two will ultimately increase innovation and accelerate progress.
Academia:
To achieve our mission of making O3DE an ideal open-source choice for 3D development across myriad applications, we'll work closely with academia in addition to industry leaders and the broader developer community. In collaboration with technology-focused universities, we'll be organizing several Educator Focus Groups in 2023 to help identify what's needed in curriculums and classrooms to advance open-source 3D development.
O3DE at GDC 2023
The aforementioned priorities are driving our participation at GDC 2023. Whether you attend in-person or virtually, you can find us at the following sessions:
O3DF Executive Director Royal O'Brien will explore how open-source technologies and community collaboration are helping solve common problems, accelerate innovation, and deliver immersive experiences. Attendees will learn how open-source technologies like O3DE are being applied today. They'll hear about the applications and use cases on the horizon. And they'll see some key data points that may change their thinking about open source and game engines.
Led by O3DF member Imagination Technologies, this panel discussion will explore the ways open-source technologies like O3DE are fueling next-gen mobile gaming. Innovations and best practices in open 3D development, including ray tracing, and the future of mobile games and graphics will be covered.
Hosted by the IGDA and moderated by O3DF member Rochester Institute of Technology, this roundtable discussion will dig into the current state of open-source technology in the game industry, how it might become a disruptive force in the way games are built, and where and how those new to the open source community can get involved.
We hope to see you at GDC 2023!