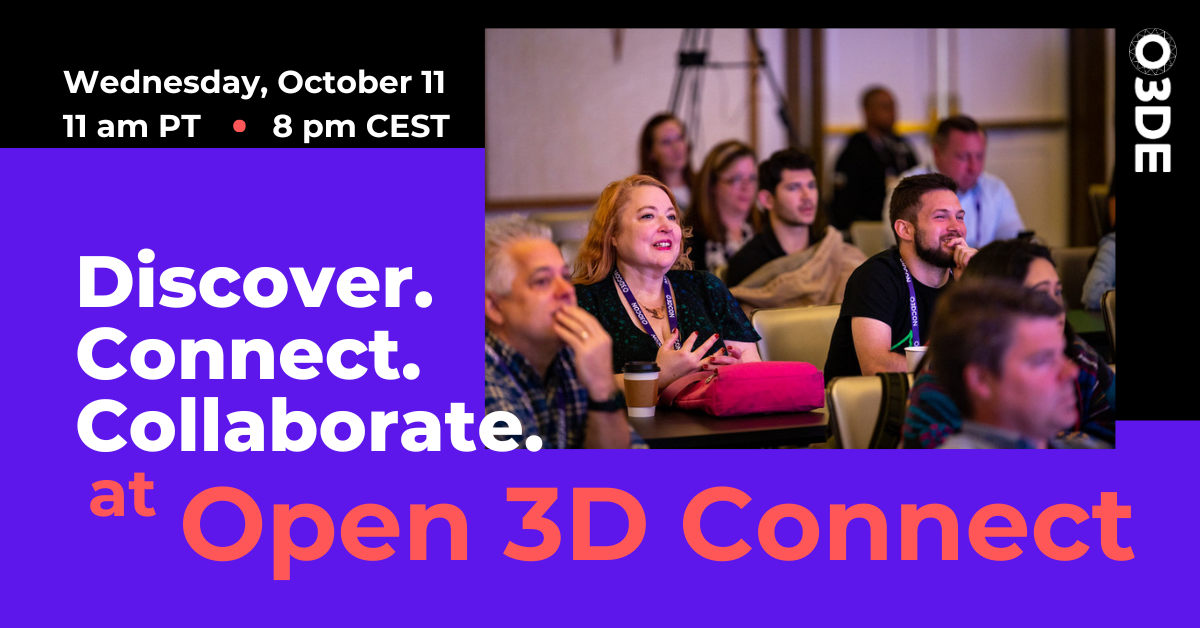 Come hang out with friends and colleagues in the Open 3D community—and the broader 3D computing ecosystem—at Open 3D Connect.
Wednesday, October 11
11 am PT; 8 pm CEST
Add this meetup to your calendar >
Submit your questions in advance >
We're excited to introduce Open 3D Connect, monthly virtual meetups that provide a golden opportunity to build new connections, learn about O3DE, and get your questions answered.
Build new connections
Get to know the faces behind the usernames, and foster camaraderie among other individuals who share a passion for 3D technology, through collaborative discussions.
Learn about O3DE
Whether you're a seasoned veteran or just starting out, community-driven share sessions are tailored to accommodate all levels of expertise, with guidance, step-by-step demos and insightful tips and tricks.
Get your questions answered
Have questions that need answers? Ever find yourself stuck, or just curious? These meetups are the perfect forum to interact with experts and fellow community members alike. 
We can't wait to see you at Open 3D Connect, where learning, sharing, and connecting are at the heart of our vibrant community.