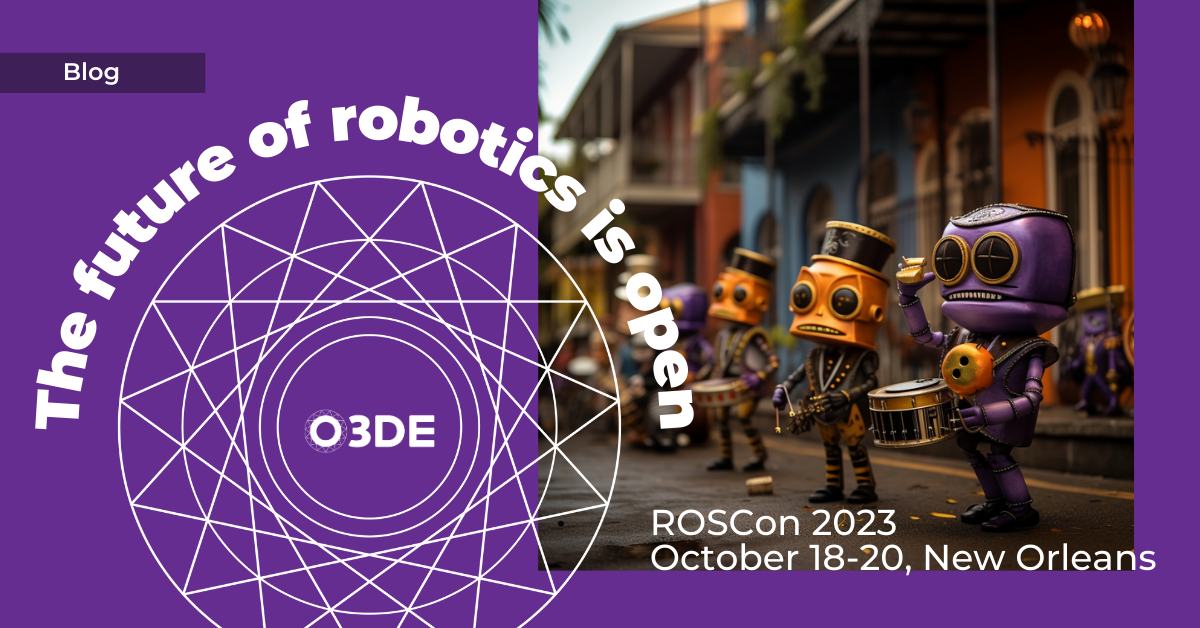 On the cusp of ROSCon 2023, we're surfacing insights from an earlier blog series focused on the impact of open source on robotics, its ability to help address some of the most pressing challenges among developers, and the true value of community involvement and support.
The world of robotics has literally been transformed by open source. In this blog, we talk about how open source is driving innovation, and the vital role of community collaboration and contributions.
Read the blog
Simulation has been a disruptor in the world of robotics. In this blog, we explore the importance of simulation in the world of robotics, current trends, and how complex challenges can be addressed through open source.
Read the blog
Is there such a thing as a one-stop solution in robotics simulators? In this blog, we look at a diversity of robotics use cases, the vast world of robotics simulators, and how to pick the right tool for your unique application.
Read the blog
We hope you found this roundup of key insights useful as we look forward to ROSCon 2023. This blog series was based on a panel discussion among robotics experts, which you can view here. This earlier discussion explored:
The fragmentation and specialization of traditional rendering and simulation tools, and the need for an all-inclusive, scalable, customizable solution

Why game engines are becoming increasingly popular for robotic simulations

The economic benefits and ecosystem advantages of open source technologies

How software simulations help overcome hardware constraints, environmental challenges, and safety concerns

The importance of visualization, data collection, and validation on a large scale

How firmware like the popular Robot Operating System (ROS) is being integrated with open source technologies like O3DE

The convergence of physical and digital worlds
If you want to connect with us, would like to get involved with O3DE, have any questions, or would like to discuss topics that weren't addressed here, please reach out on Discord.